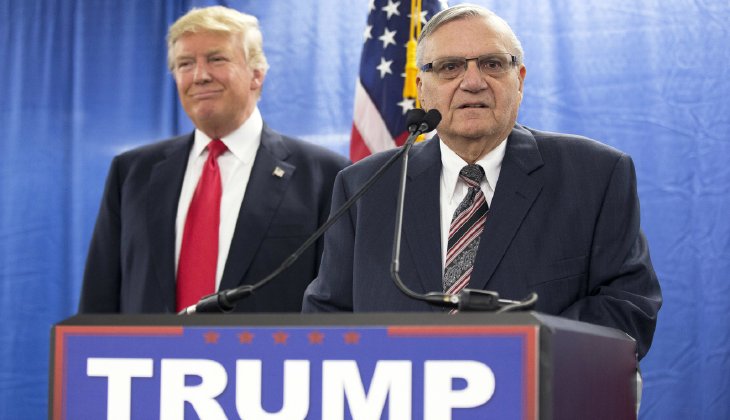 President Donald Trump showed recently that he had not forgotten his pledge to protect Americans and be tough on illegal immigration by pardoning former Arizona Sheriff Joe Arpaio.
Democrats and some Republicans as well, however, were not pleased that Trump dismissed the controversial Arpaio's criminal contempt conviction.
Republican House Speaker Paul Ryan, for example, had his spokesman say in response, "The Speaker does not agree with this decision … Law enforcement officials have a special responsibility to respect the rights of everyone in the United States. We should not allow anyone to believe that responsibility is diminished by this pardon."
Arpaio quickly took Rep. Ryan to task for questioning his pardon, saying on The Laura Ingraham Show,  "The speaker of the House is speaking out with his garbage. Why hasn't he called me? How come he doesn't respect what they did against me in this court system?"
Joe instead said that the Ryan-led Congress should instead start an investigation that would "really dig into" the judges who sentenced him about "their background, and what they did." He added, "That's what [Ryan] should be doing. But no, he's not going to do that. He wants to go against the president, and that's sad." Do you think Arpaio is right?
Comments
comments