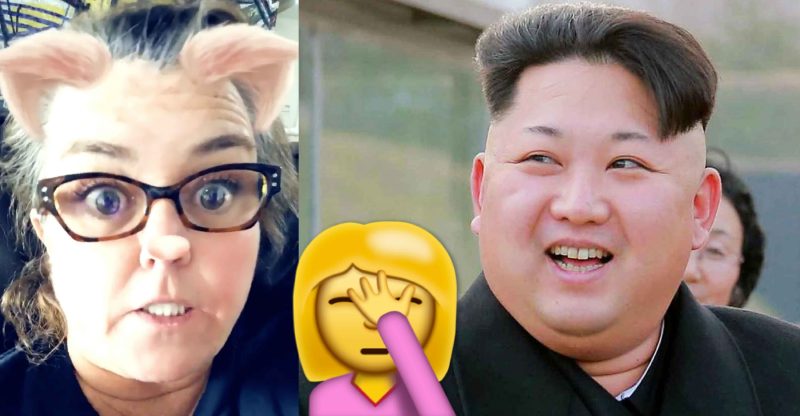 Rosie O'Donnell has done some ridiculous things before, such as attacking 11-year-old Barron Trump for having autism (even though he doesn't), but this might be her craziest move yet. She went onto twitter, wearing cat ears and looking like a complete maniac and apologized to Kim Jong Un.
Even though this cruel dictator constantly murders and terrorizes his own people, Rosie O'Donnell holds him to be above President Trump. She even went as far as to call Kim Jong Un "sir", as if he deserves our respect for threatening to Nuke the United States.
"Hey, Mr, Kim Jong Un? Sorry if I didn't pronounce that right. Anyway, sir, our president Donald is a moron. Don't listen to him; we don't," said O'Donnell in the video, seriously sounding like a maniac. People immediately called her out.
"Your hate for Trump tweet literally puts Americans lives at risk. Please take it down. Be American for a minute. #MAGA #FakeNews," wrote the top commenter. "I figured @Rosie would fall on the side of the dictator who executes his citizens in the streets and blocks internet access country-wide," wrote another user.
Rosie O'Donnell continued to defend her tweet. "Like every good american – i resist all that is #MAGA @DJLIONSPIRIT #TRUMPisaHORROR #saveAMERICA" tweeted Rosie. "NEVER STOP SCREAMING!" she tweeted. Check out the insane video below. What is wrong with her?
we dont #Resist #TrumpRussia pic.twitter.com/lVFuRheRmM

— ROSIE (@Rosie) August 11, 2017
Comments
comments