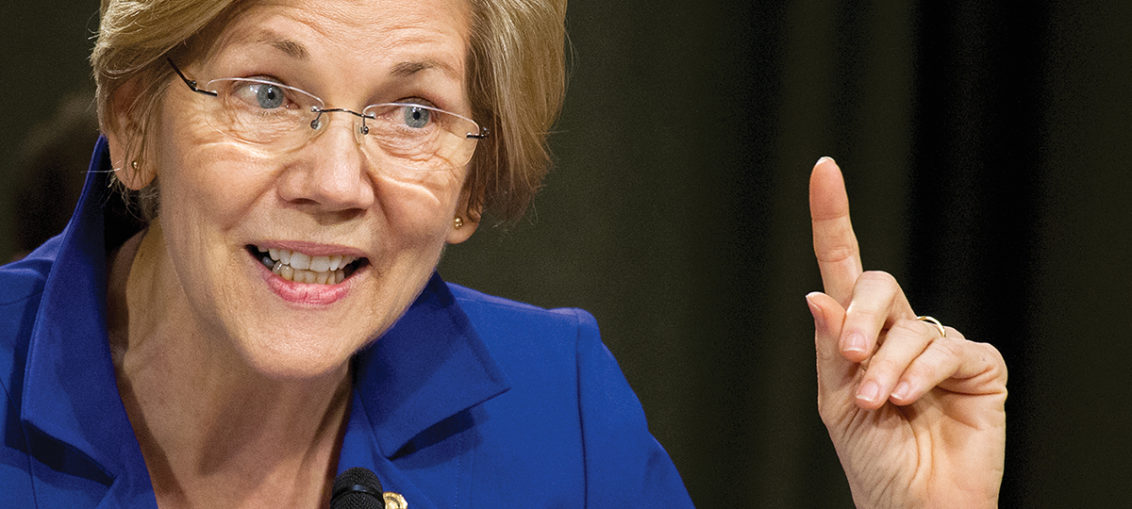 MASSACHUSETTS SENATOR ELIZABETH WARREN HAS SPENT THE LAST FEW MONTHS RELENTLESSLY ATTACKING PRESIDENT DONALD TRUMP. NOW, THIS HAS COME BACK TO BITE HER IN A HUGE WAY.
The Washington Times reported that Republican operatives are hoping to use the run-up to the elections next year to try to make the rising liberal star too poisonous for Democrats to handle. Their goal is to make her as toxic to the Democratic Party as House Minority Leader Nancy Pelosi has become.
The Republican National Committee, the National Republican Senatorial Committee and Republican-aligned groups such as American Rising have been testing out the depth of the anti-Warren sentiment. They are hoping to inject her into Senate races the way Republican operatives have made Pelosi a drag for House Democrats.
"Just like Nancy Pelosi, Elizabeth Warren is deeply unpopular with voters and her policies are out of step with a vast majority of Americans, and we think that will be an effective way to brand vulnerable Democrats," said RNC spokesman Rick Gorka.
Republican Party pollster Whit Ayres said that though Warren is less known than Pelosi, a concentrated messaging campaign could change that.
"Elizabeth Warren has that potential, but she doesn't have it yet," Mr. Ayres said. "It is not unusual for her name ID to be a good 15 to 20 points lower than Pelosi's. It is not that she is unknown, but she is not as universally known as the former speaker."
John McLaughlin, a Republican Party strategist, agreed that Warren could be in trouble going forward.
"Her liability is her radical ideas," Mr. McLaughlin said. "If Republicans or a political opponent wants to make her a liability to more moderate Senate Democrats, they have to be able to attach those Democrats to some really radical ideas — including single-payer health care and higher taxes."
Comments
comments