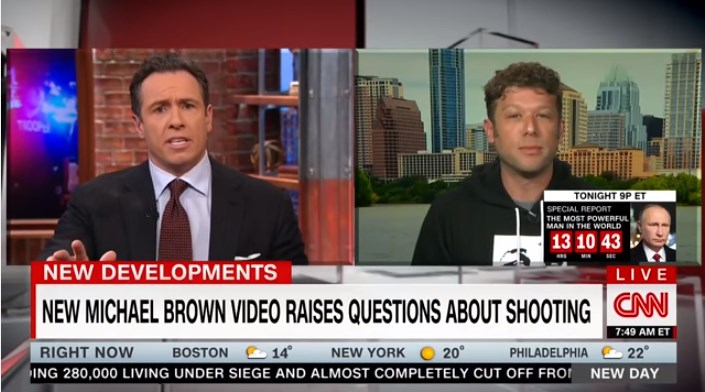 CNN New Day host Chris Cuomo said that just because Michael Brown dealt drugs doesn't mean he was a ' Drug Dealer .'
"If taken on its face as purported in the documentary, it would go to the suggestion that Mike Brown wasn't there to steal, he was there to do a transaction which may or may not have been legal," Cuomo reported.
CNN law enforcement analyst Harry Houck responded that it all amounted to the same.
"It still shows him as a drug dealer anyway if it's true," he said.
"How?" asked Cuomo.
Cuomo's resistance to the idea seemed to take Houck aback.
"Well, Mr. Pollock basically said that he was giving marijuana to the [clerk] for cigarillos," Houck said.
"That doesn't make him a drug dealer," Cuomo said, stressing the last word.
"It's a drug deal Chris, it's a drug deal," insisted the former NYPD detective. "It doesn't matter how it's done. If I give you drugs for something, that's a drug deal, you go to jail."
"Right, but that doesn't make him a drug dealer," Cuomo said, continuing the stress the last word.
Watch the video:
Comments
comments