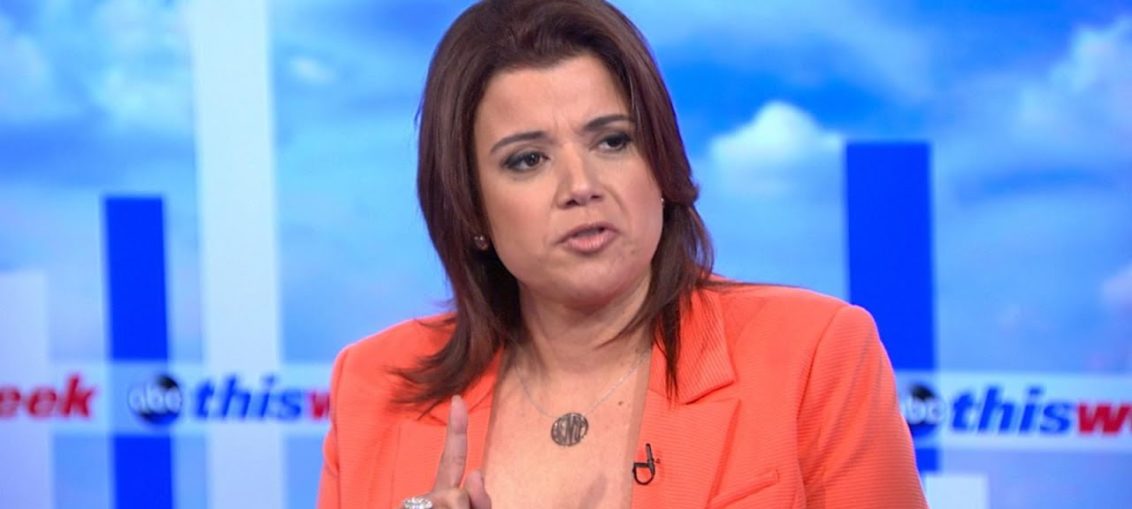 CNN commentator Ana Navarro tried scolding President Trump for going to Texas. It did not go well. "Leaving now for Texas!" tweeted President Trump. "As if the people of Texas! aren't already enduring enough suffering…." responded Ana Navarro on Twitter. People from all sides of the political spectrum let her have it.
"This is a terrible thing to say," wrote one user. "ugh cant' believe i'm gonna defend him but if he *didn't* go he'd be pounced on. come on…this is standard procedure for a prez," responded another. "Ana Navarro is a media hack who is pretending to be a "Conservative" because she knew she would be a media novelty and thus more employable," wrote another.
"Don't expect people to take you seriously, @ananavarro, when you tweet pathetic statements like this," wrote another. It is true that if President Trump DIDN'T go to Texas then Liberals would be attacking him for it. Basically, there is no way to win with these people. Ana Navarro wasn't the only one to criticize President Trump going to Texas, Bernie Sanders did as well.
"I think, generally speaking, the task right now is for the officials to do everything they can to protect the people of Houston," said Sanders.
"Is it too soon for a presidential visit?" asked the host. "Too soon for the president to be there? Probably, it is," responded Sanders.
Comments
comments